Erykah Badu snapped this pic of herself at Rihanna's Met Gala after party over the weekend, and I can't help to to think she was trying to be a little messy catching our resident Queen Bey in an intimate conversation with songstress Janelle Monae. Whose to say? But all shade aside, it is kind of an iconic pic huh?
Just Kidding.  Obviously the girls were just toying with us for their own amusement
Meanwhile, Beyonce wasn't the only lady who had Janelle's attention that night. She went from redbone to chocolate kisses posing for this intimate embrace with Hollywood "It" girl Lupita Nyong'o. (We see you girl)
Meanwhile Rihanna is just peeping all the mess from the sidelines proud of the voodoo that she do so well!
I bring it to the Qmunity!  Was Erykah being Shady or was it an innocent selfie?
Check out a couple more Erykah selfies here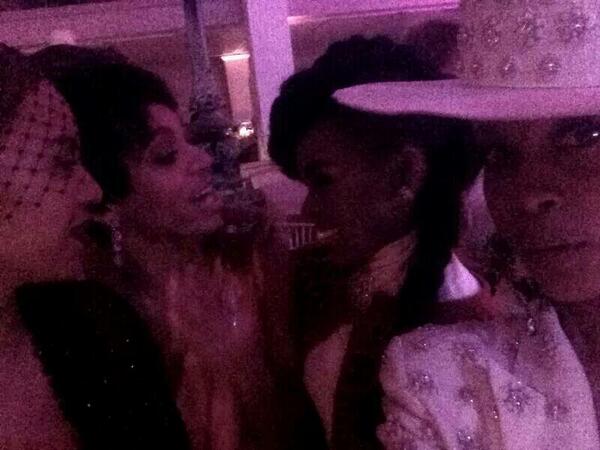 Sources~ Follow Tupacca
Vitamin Q (VQ) is a writer, blogger personality, and a social commentator. He irreverently analyzes how social issues affect individuals in modern society by using sarcasm, humor, and intellect, creating his own unique blend of Southern SHADE, purely for the purpose of helping like minds cope. "I say it so you don't have to!"
Tags:
afterparty
Beyonce
entertainment news
Erykah Badu
gossip
Janelle monae
lupita nyong'o
mess
Met gala
rihanna
Shade
The VitaminQ