If you've been working out all summer and you're on your way to Hawaii with your hot trophy piece, and you've got a little money in the bank so you think you're about to slay the kidz…I'd advise you to turn around right now because the only thing waiting for you there is a seat!
Will and Jada Smith took to the Island beaches to clear up divorce rumors show everyone that they are the ones you wanna be. Oh yeah, and Willow is there as well. 
**Sidenote**
I truly hope she doesn't become one of those girls so eclipsed by her mothers shadow that she rejects beauty all together. I feel like she'll find her beauty but it won't be until later like her dad.  Will had a real goofy look for a long time.  Look to your father Willow.  Look to your father. #EndSidenote
Anyway, Jada is killing the game at 42, and Will looks good for any age. Great to see a black family promoting fitness together.  I know they teach us we're all supposed to be thick, but we look pretty good as athletic as well!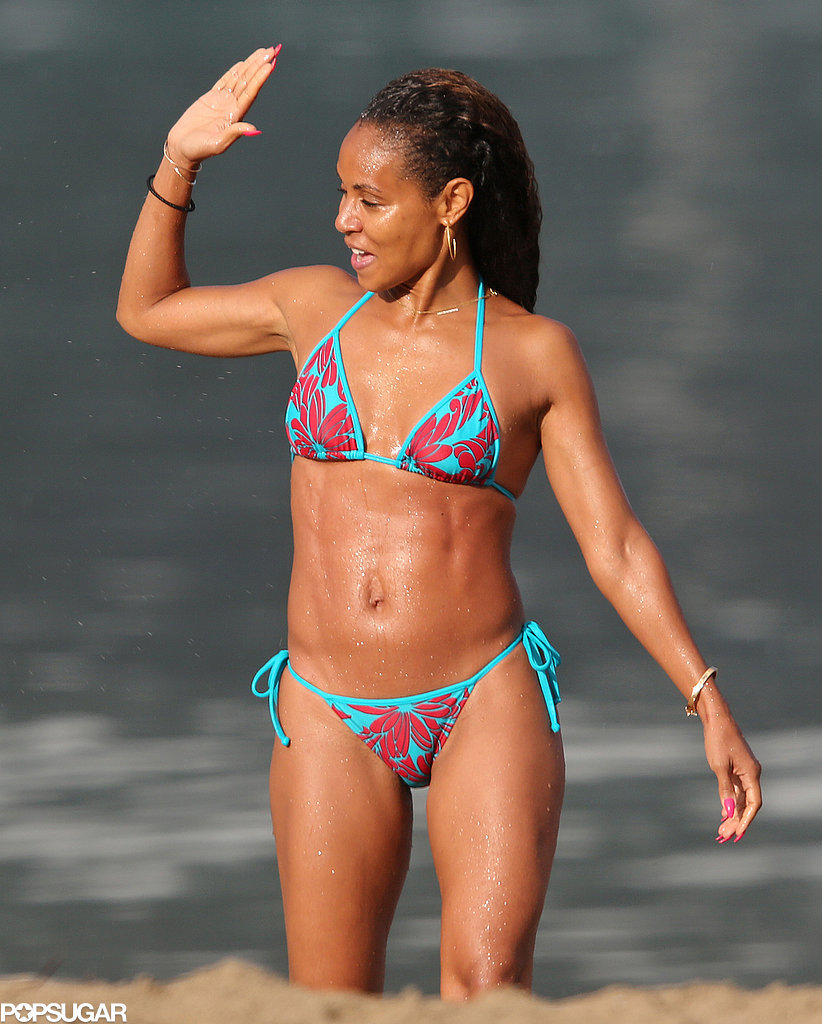 Photos: TMZ
5,216 total views, 1 views today
Tags:
actors
black hollywood
Celebrity families
Hawaii
hollywood
Jada Smith
The Smiths
The VitaminQ
will smith
Willow SMith