I mean Justin Bieber looks like the type that calls his black employees friends "my n*ggas" anyway, so we're going to do the whole "I can't believe he said such a thing" routine. Like Mark Cuban said "They're all bigots" ( I'm sure that's not what he said, but I'm paraphrasing for dramatic effect)
For as much as his "swag" team has tried to give him the "Cool with black people" image, he's always doing something to FuQ it all up, and make us side-eye the blacks that do co-sign for him. This time it truly wasn't his fault.  This scandal comes from a time before he was accepting Lamborghinis from rappers and wearing Hammer pants.  A recent video of Justin has surfaced from a time when Justin was just being Justin. You're typical, entitled, racist little white boy, or as America like to call it….The boy next door. Watch him serve these Abercrombie & Fitch, no-blacks-allowed T's!
Look at how pleased he is with himself at the end of the video. He thought he has just turned it! Completely oblivious to the fact that he's going to turn himself into a N*gger in just a few short years.  Not a black person, but a n*gger.  I heard a ton of jokes like this in my Catholic elementary school. (White devils used to have me hate studying African Geography.  Every time they'd get to the country of Niger they'd look at me and snicker while I remained unbothered because I was one more referral away from suspension as it was)
Anyway, you can tell Justin has a low opinion of blacks just by the way he chooses to imitate them, so hearing him tell a joke like this in his younger years isn't news to me.  Nor should it change blacks' opinion of Justin…mainly because we all should already have a low opinion of Justin.  Justin keeps his black friends around for three reasons~
1.  Street cred ( I know it's laughable, but that's literally why they are there)
2.  Style tips (You see the video.  He's as vanilla as a wafer. #NoFlava)
3.  To take the fall when the cops pull him over. ("But officer I'm just an innocent little white boy from Canada being influenced negatively by these n*ggers")
TMZ reports that Justin is "frustrated and sad" about the videos release and will address it publicly.  Save it girl.  We've heard all of the apologies and, honestly, you don't owe us one.  Not an explanation, or even a rationalization about you just being young and stupid.  We get it and I actually agree. The problem is that you're trying to build your brand off being a w*gger and this severely jeopardizes the authenticity of that.  The good news is that you never had any authenticity to begin with so there was really nowhere to go with this. Carry on as if nothing really matters.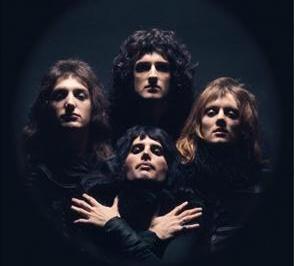 If there were black people out there who though Justin was cool just because Floyd Mayweather let him walk out with the money team then they'll probably stay in hiding.  Whites will look at this and either say "Well that's what Chainsaws say" or "What's a Justin Bieber?"  There's just no way we can make this an issue.
No racial joke Justin can tell will be more insulting to the black community than his career, so let's all try not to turn THIS into the racial story of the summer.  We have a long hot summer ahead of us full of opportunities to beef over pigmentation.  Let's choose wisely!
Qtips how long until Justin is brave enough to show his face in public again?  Which mega rich black rapper boyfriend mentor will come to his defense first?  I say it'll be someone from Yung Money.  Justin has bent over backwards to show that click how down he is for the cause. #NoShade
Vitamin Q (VQ) is a writer, blogger personality, and a social commentator. He irreverently analyzes how social issues affect individuals in modern society by using sarcasm, humor, and intellect, creating his own unique blend of Southern SHADE, purely for the purpose of helping like minds cope. "I say it so you don't have to!"
Tags:
celebrity racists
chainsaw
entertainment news
hollywood report
Justin Bieber
Nigger
racial joke
racist
The VitaminQ
TMZ
youtube